Studio One
Studio One
Create & Record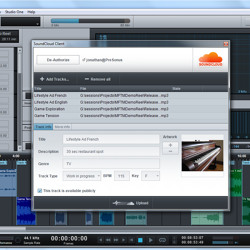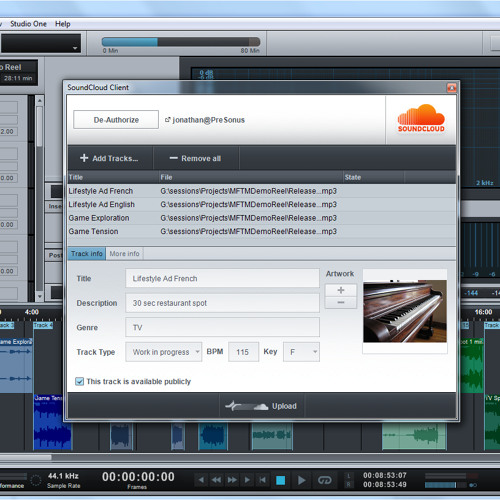 Studio One is a new, integrated approach to recording music, from tracking to mixing to mastering and distribution. It's a creative environment built for intuitive use, speed, and efficiency–and yet it's robust enough for the most complex productions.
Studio One version 1 brought the world's first DAW integration of SoundCloud. With this feature, you could upload your music to SoundCloud directly from within Studio One. Studio One 2 brings another DAW first: SoundCloud is now integrated directly into the Browser.

View tracks from people you follow, your own tracks, and more. Stream a preview: Preview SoundCloud content as if it were audio on your local computer. If the track is downloadable from SoundCloud, just drag-and-drop it into your arrangement to immediately download and import it. Anyone collaborating or remixing via SoundCloud will love this!
Screenshots for Studio One
Published: 2010-04-28
Version: 1.5
Tags: Upload Windows MacOS DAW Creation Record