SpeakerText
SpeakerText
Share & Distribute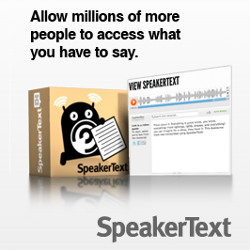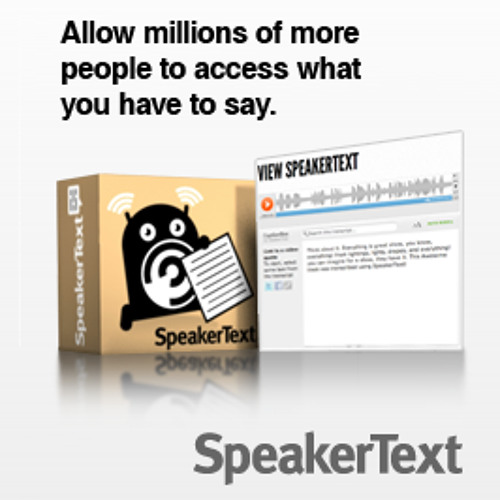 SpeakerText combines human and artificial intelligence to offer fast, $1.50/min audio transcription (Speech to Text) with guaranteed accuracy.
Ideal for Podcasts, Interviews, News, Lectures and more!
In one click, sync your SoundCloud library with SpeakerText, allowing you to quickly and easily get the most out of your content with Time-Stamped Closed Caption Files downloadable from your account and Interactive Transcript capabilities.

Try 5 minutes free transcription now!
Screenshots for SpeakerText
Published: 2011-06-21
Version: 1.0
Tags: Transcription Caption Text Story telling journalism Podcast
By: SpeakerText