Paranormal Recorder
Paranormal Recorder
Create & Record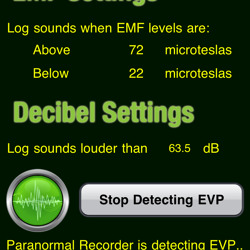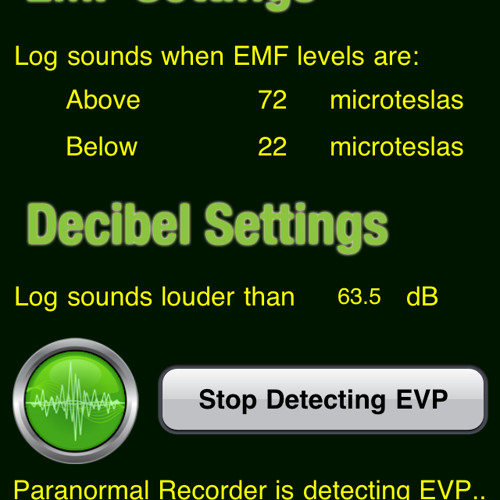 Listen in on the supernatural world with Paranormal Recorder!
Paranormal Recorder helps you communicate with paranormal forces, such as spirits, ghosts, or other supernatural entities. One of the most widely reported physical phenomenon associated with paranormal entities is electromagnetic radiation fluctuations. When you set Paranormal Recorder to detect paranormal activity, it will monitor the EMF levels in the room, and will only record when the EMF levels fall outside the range you specify.
By allowing you to run Paranormal Recorder for extended periods of time, and only actually recording sounds when something 'strange' is detected, Paranormal Recorder gives you the best chance to connect to the other side and record EVP (Electric Voice Phenomenon), or other paranormal actives.
In addition to having unusual EMF readings trigger a recording, you can also have loud sounds activate a recording to catch those ghosts that talk loud, but don't interfere with EMF levels.
Screenshots for Paranormal Recorder
Published: 2011-04-08
Version: 3.11
Tags: iPhone Upload Paranormal Recorder