Music Xray
Music Xray
Share & Distribute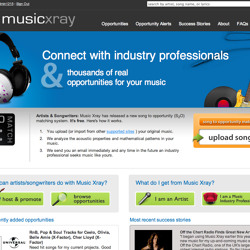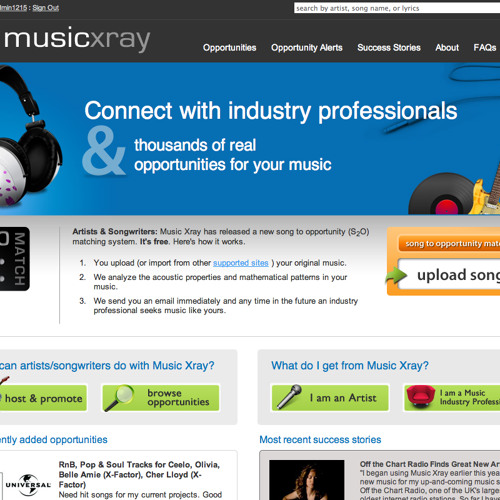 Activate the Music Xray app in the SoundCloud App Gallery before Dec-21st & be considered for private audition for NBC's The Voice and get all your tracks automatically matched to industry opportunities for free. More info.

Music Xray automatically matches your songs to industry opportunities and is the best way to get your music exposed to industry professionals. We guarantee they listen and that you get feedback on every submission, whether selected or not.

Connecting to Music Xray exposes your SoundCloud tracks to thousands of music industry opportunities. Each track is scanned with advanced music analysis software to determine if it has the qualities that match a specific industry opportunity. Music Xray then sends you an email alert once a match has been found and gives you direct access to the professionals behind it.

Create relationships with industry professionals, label A&R departments, top producers, music supervisors, radio program directors, influential music bloggers, managers, publishers & more today!
Screenshots for Music Xray
Published: 2011-06-21
Version: 1.0
Tags: MusicXray Opportunity Matching industry professional licensing